Image: BBC Food
By BBC Food
When life is tough, it's tempting to look back to a time of comfort, and it seems we've been doing exactly that when choosing what to eat in lockdown. Internet search trends and supermarket sales reveal retro foods have enjoyed a sales boom. So what exactly have we been eating?
It's hard to beat old-school desserts that get us misty-eyed and nostalgic. Internet searches for childhood classics banoffee pie and cheesecake more than doubled between pre-lockdown and the end of May, while bread and butter pudding saw a similarly impressive increase.
Lots of us have been home cooking, but supermarkets have also seen a hike in the popularity of readymade retro foods. At Waitrose purchases of rice pudding have gone up 67 percent since pre-lockdown. Meanwhile, shoppers at Marks and Spencer have been buying Bird's Custard Powder in their droves, with sales increasing 187 percent in the same period.
It seems we Brits have turned to trifle too, with internet recipe searches nearly doubling in the six weeks that followed lockdown and the Co-op reporting a rise in packet trifle purchases of 738 percent. Jelly has wobbled in on the act too – we've been buying three times as much of the stuff as we were pre-lockdown, according to the Co-op.
Favourite childhood ingredients have also been selling like hotcakes. Waitrose has seen a tripling in purchases of condensed milk and a 68 percent increase in evaporated milk.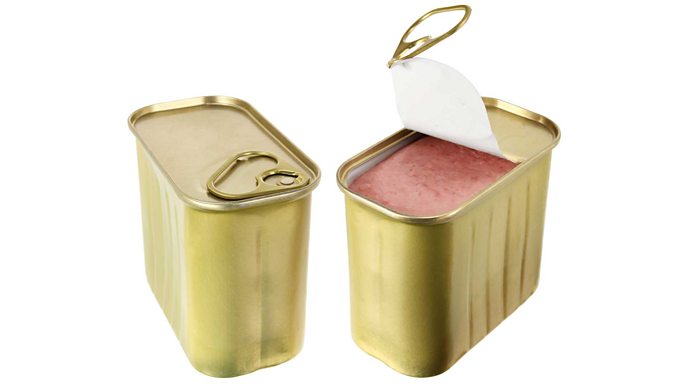 Whether it's meat, fish, fruit or veg, there have been rumours that tinned foods have been appealing to shoppers. But is it true? Have we been harking back to a time when Spam fritters were all the rage? Tins offer good value and long life, so it's not surprising they might appeal to us during lockdown.
Spam and corned beef saw a 50 percent hike in internet searches from March to May, and the Co-op has seen sales increases of 179 percent for tinned ham and 90 percent for corned beef, with a similar boom for hot dogs. "Our customers have adopted a lot of the basket habits from the 1970s, as they are choosing packet mixes to make old favourites such as instant mash potato, trifle and custard, as well as canned meats and fish and even pickled onions", says Matt Hood, Commercial Director at the Co-op. Tesco has also seen a hike in people buying corned beef and meat pie fillings.
But it's tinned fish that really seems to have caught our imagination. The Co-op reports an increase of 638 percent in purchases of tinned tuna, and again Tesco customers have been buying more of it too. And it seems we've been getting fruity, with purchases of tinned pineapples slices and mandarins more than quadrupling at the Co-op during lockdown.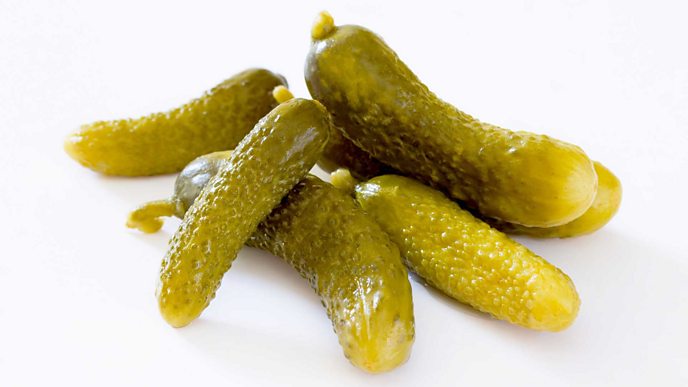 Waitrose has seen customers buying more home pickling products such as veg and vinegar. But it seems we've been picking up more ready-made pickles too – more of us have been enjoying a pickled gherkin (in a nod to '80s dinner parties) and pickled beetroot, according to the supermarket. At Tesco and the Co-op, pickled onions have had a surge in popularity.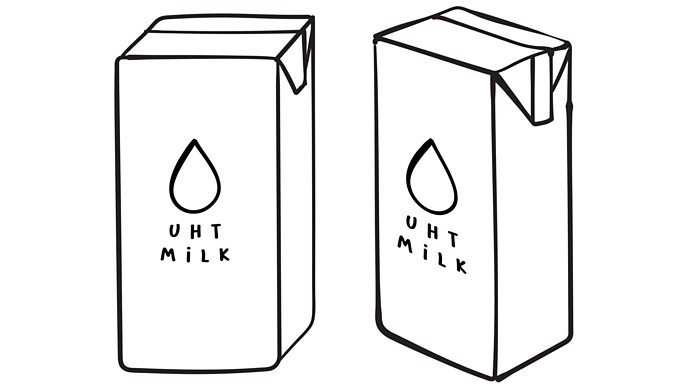 Early in lockdown, UHT milk (alongside toilet roll and pasta) became a valuable commodity. If you managed to snag a four-pack of semi-skimmed you probably kept it quiet! At Marks and Spencer purchases of long-life semi-skimmed UHT milk increased more than 400 percent year-on-year in the period March to mid-June, and the Co-op and Waitrose have seen impressive increases too.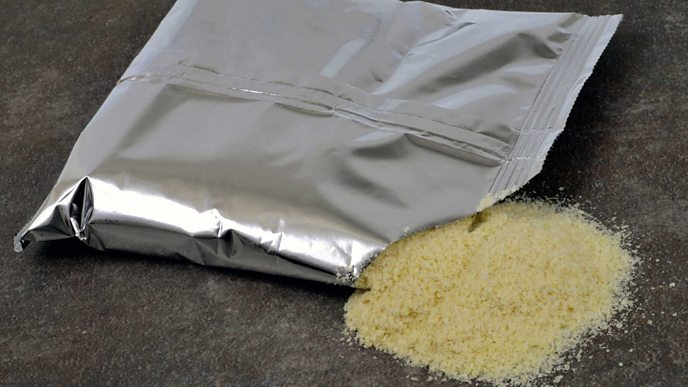 Remember those school lunches, when mashed potato had the distinctive tang of coming from a packet? Yes, anyone who was anyone had a portion or two of dehydrated spuds (re-hydrated with water of course) back in the day. But has lockdown inspired us to return to packet mash? Shoppers at the Co-op certainly have, with purchases up 59 percent.
That's not the only product from that era to make a return. Remember those adverts in the '80s and '90s, in which the family would return for lunch and 'Mum' would whip out a stock cube to celebrate? Well, while families haven't been able to pop in – unless staying for the whole of lockdown – the humble stock cube has returned to the home, with Marks and Spencer reporting sales are up 289 percent.
Original Article: BBC Food